Project News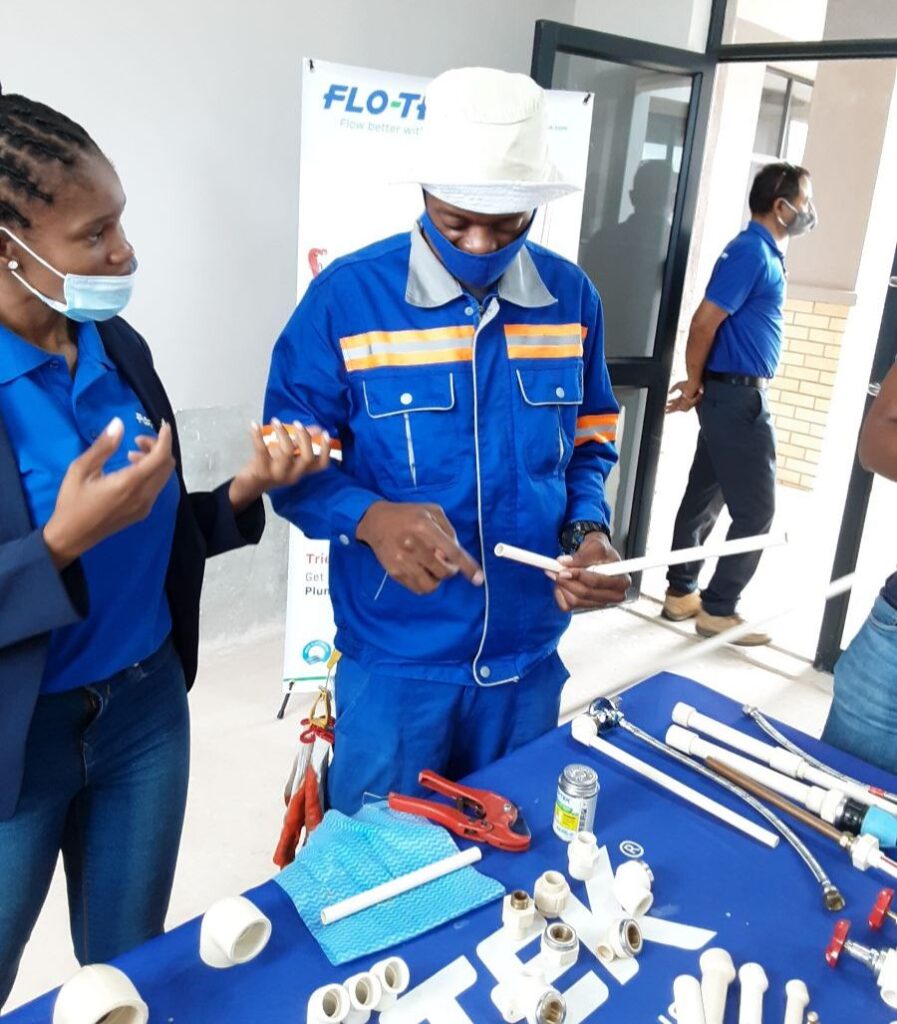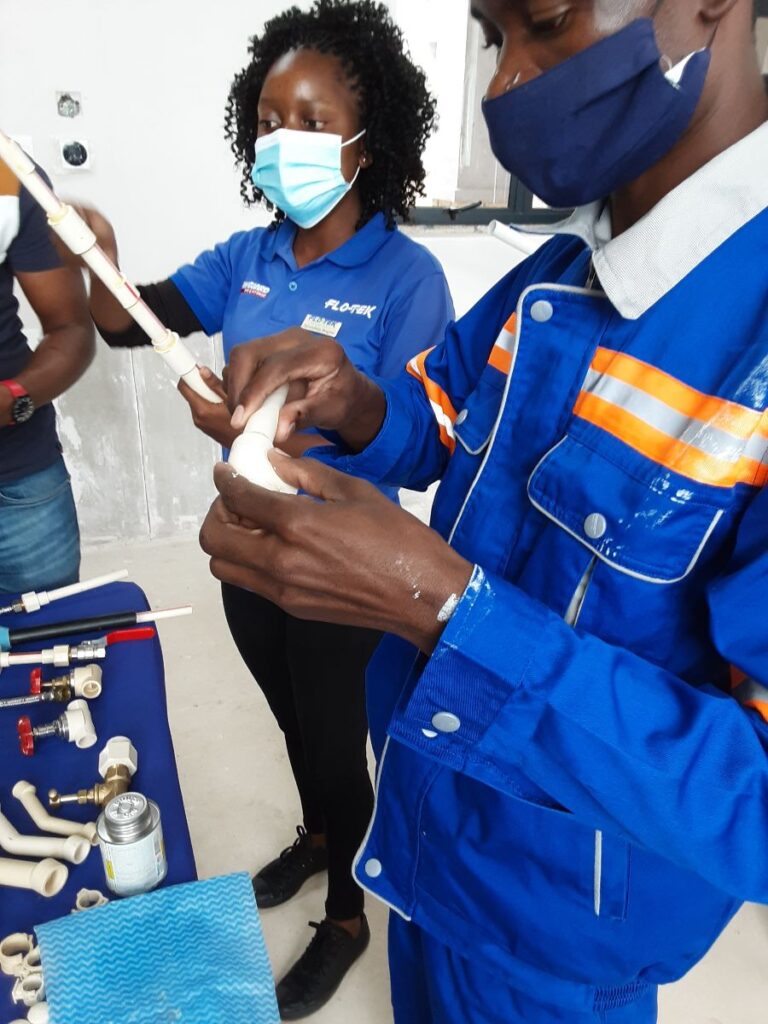 The current installations of Flo-Tek's FlowGuard C-PVC plumbing solutions at Moshupa Hospital and Sesigo Mews in Gaborone are progressing well.  
These public and private sector projects are driven by project teams who are embracing new technology and innovation in the plumbing industry as well as supporting locally manufactured products. 
Both projects are using C-PVC plumbing solution instead of the traditional copper for plumbing.This is due to C-PVC being naturally equipped for superior performance, having a longer life cycle, requiring very few tools and equipment to achieve a strong, permanent installation.
Flo-Tek provided training to the contractors and plumbers on each project (pictured above). Plumbing installation is currently underway and will continue until the construction is complete. 
This innovative, safe and efficient plumbing material is available from Flo-Tek branches and leading builders merchants throughout the SADC region and is BOBS and ISO 15877 certified. Flo-Tek products are BOBS, SABS, ISO 9001 certified and the company is a member of SAPPMA.

---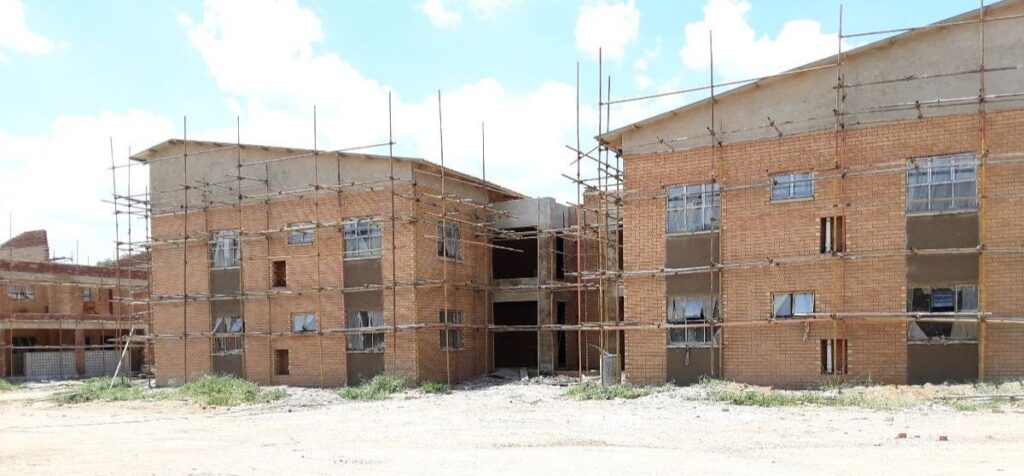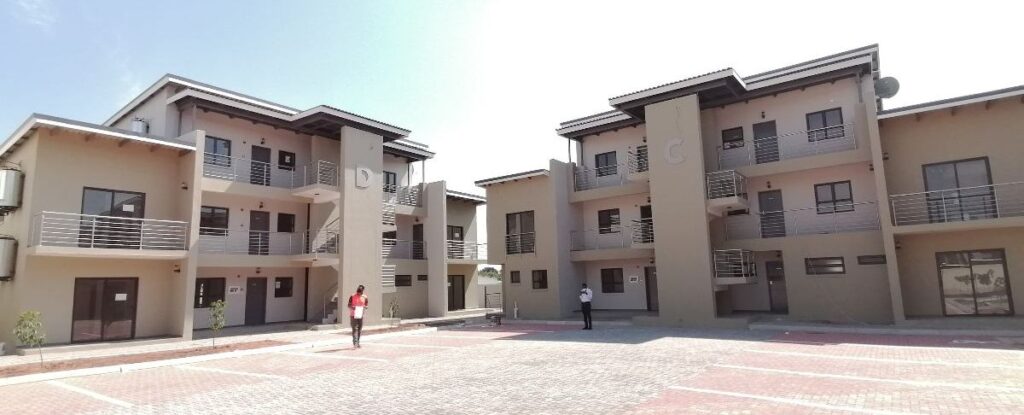 Property development/management company Time Projects and contractor Red East are also embracing technological innovation and have rolled out the C-PVC plumbing solution at Sesigo Mews, their newly completed residential, sectional title apartments in Block 5, Gaborone.
---
This P419-million project comprises of a 70-bed hospital facility and staff housing. An additional P65 million is being used to build staff houses. The project commenced in September 2019 and expected completion is set for May 2022.
Thanks to the professional team involved with the construction of Moshupa Hospital.
The project team relevant to C-PVC plumbing comprises:
Client: Ministry of Health and Wellness
Project managers: AMA Projects Botswana
Architect: FMA Architects
Mechanical & electrical engineers: North Atlantic Engineering Consultants
Main contractors (hospital): Zhengtai Group & Whitacon JV
Housing contractors: Classic Clean (Pty) Ltd
BENEFITS OF C-PVC
Flo-Tek FlowGuard C-PVC is engineered for premium quality, a better standard of working environment and long-term savings.
Some other benefits include:
Safety, health and environmental benefits
Resistance to high temperatures (95ºC)
Easy and fast installation, creating savings on labour
No heat or toxin related hazards in the workplace, reduced risk to installers
Resistant to chlorine corrosion, chemical leaching, scaling and biofilm formation ensuring longer system life-span
Drastically reduced health risk to end users
Not prone to theft and vandalism
Noise reduction in buildings
UV resistant
If you would like to print a PDF of our newsletter, please download it here.