In need of manholes, inspection chambers, septic tanks, water tanks, transportation tanks and
grey water systems?

Flo-Tek is your one-stop-shop for a range of superior roto moulded products used for various applications such as drainage and sewer systems, water storage solutions, transportation of water, agricultural solutions for farming and domestic products. Our products are locally manufactured to internationally recognised standards using the latest technology available to ensure strong, durable products that are fit-for-purpose.
MANHOLES & INSPECTION CHAMBERS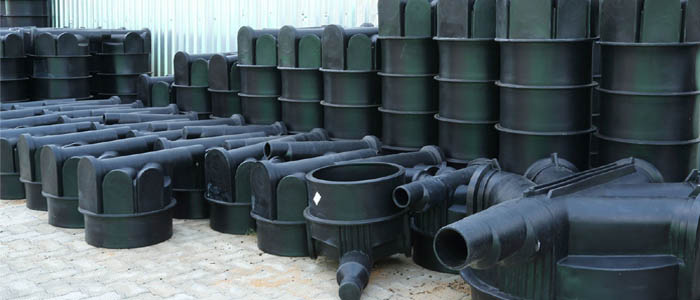 Flo-Tek's manhole/inspection chambers are made of virgin UV stabilised polyethylene (PE) material and are intended for use in underground drainage and sewerage systems. These products are designed according to the latest ISO standards 13272:2011 with technology partners from Europe.

PE manholes have a proven long-term record in Europe and other countries and have many advantages over concrete manholes. Flo-Tek manholes and inspection chambers are suitable for installations within and outside roadways. The manholes and chambers are extremely durable with life expectancy well over 50 years of being used in challenging site conditions ranging from industrial waste, acidic conditions, heavy vehicular loads and high water tables.
GREY WATER SYSTEM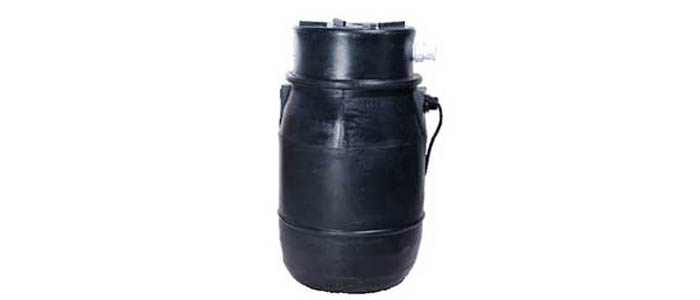 The grey water system collects wastewater from household bathtubs and showers that can then be used to irrigate gardens.
VERTICAL & HORIZONTAL SEPTIC TANKS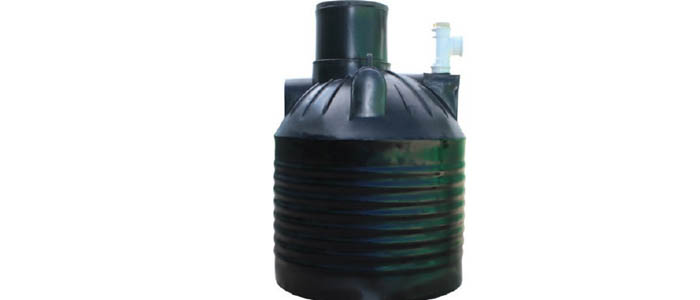 Septic tanks are watertight and the one-piece design prevents contamination of surrounding soil. They are chemical, gas and corrosion resistant and are manufactured for sewage treatment and disposal. The tanks are ready to install and easy to handle.
VERTICAL & HORIZONTAL WATER TANKS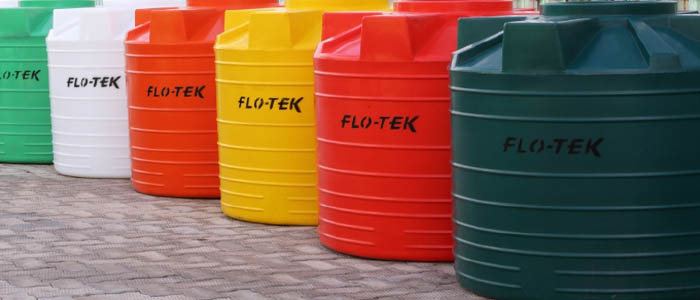 Flo-Tek's storage tanks are suitable for most liquids. They are used for storing water, fertilisers, various chemicals and are ideal for harvesting rainwater.
GREASE TRAPS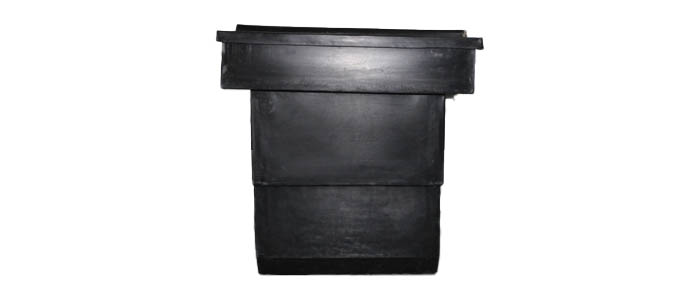 Flo-Tek's durable and lightweight grease traps are designed to intercept most greases and solids before entering a wastewater disposal system or municipal sewerage system.
HORIZONTAL TRANSPORTATION TANKS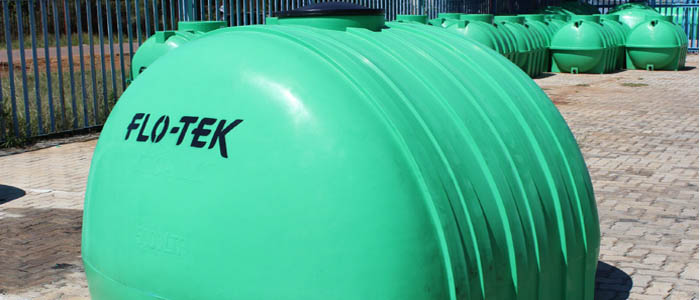 These uniquely designed horizontal tanks have a low centre of gravity and are made for transporting water on the back of a vehicle. The tanks are available in different sizes, provide superior stability and are suitable for use on most vehicles.
MULTI-UTILITY
SLIM
TANKS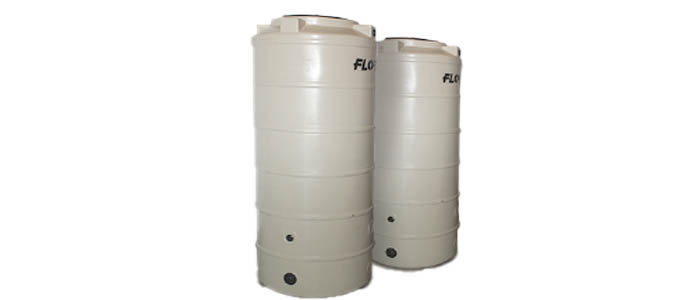 Flo-Tek's storage tanks are suitable for most liquids. They are used for storing water, fertilisers, various chemicals and are ideal for harvesting rainwater.

Cattle troughs, storage drums, plastic bowls
Sanitation (rural toilets used in informal settlements and farms)
Road and traffic products (traffic cones, corner pieces, tyre blocks and roaWheel binsd barriers)
Dog kennels
View the full list of Rotomolded products here

What is Rotational Molding?
Rotational moulding is a modern manufacturing process which is ideal for creating seamless, hollow, extremely durable plastic products, like water tanks and agricultural products, with minimum design constraints.
It is a tried and tested method used to form a variety of plastic objects and products which are strong, stable and robust.
If you would like to print a PDF of our newsletter, please download it here.
---

Read our March newsletter to find out more about
CPVC and view some of our projects

---